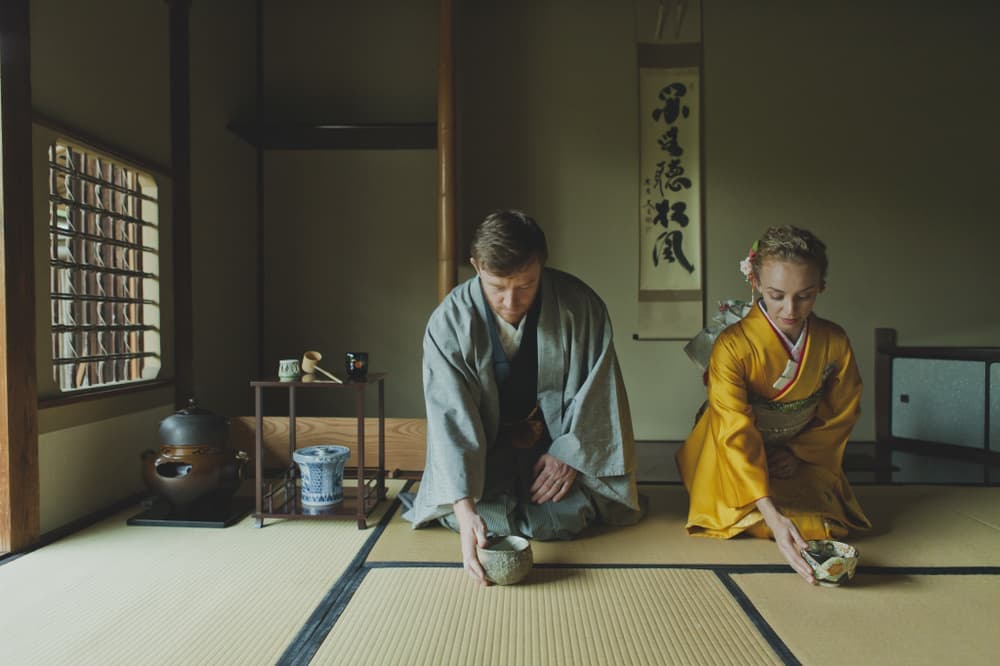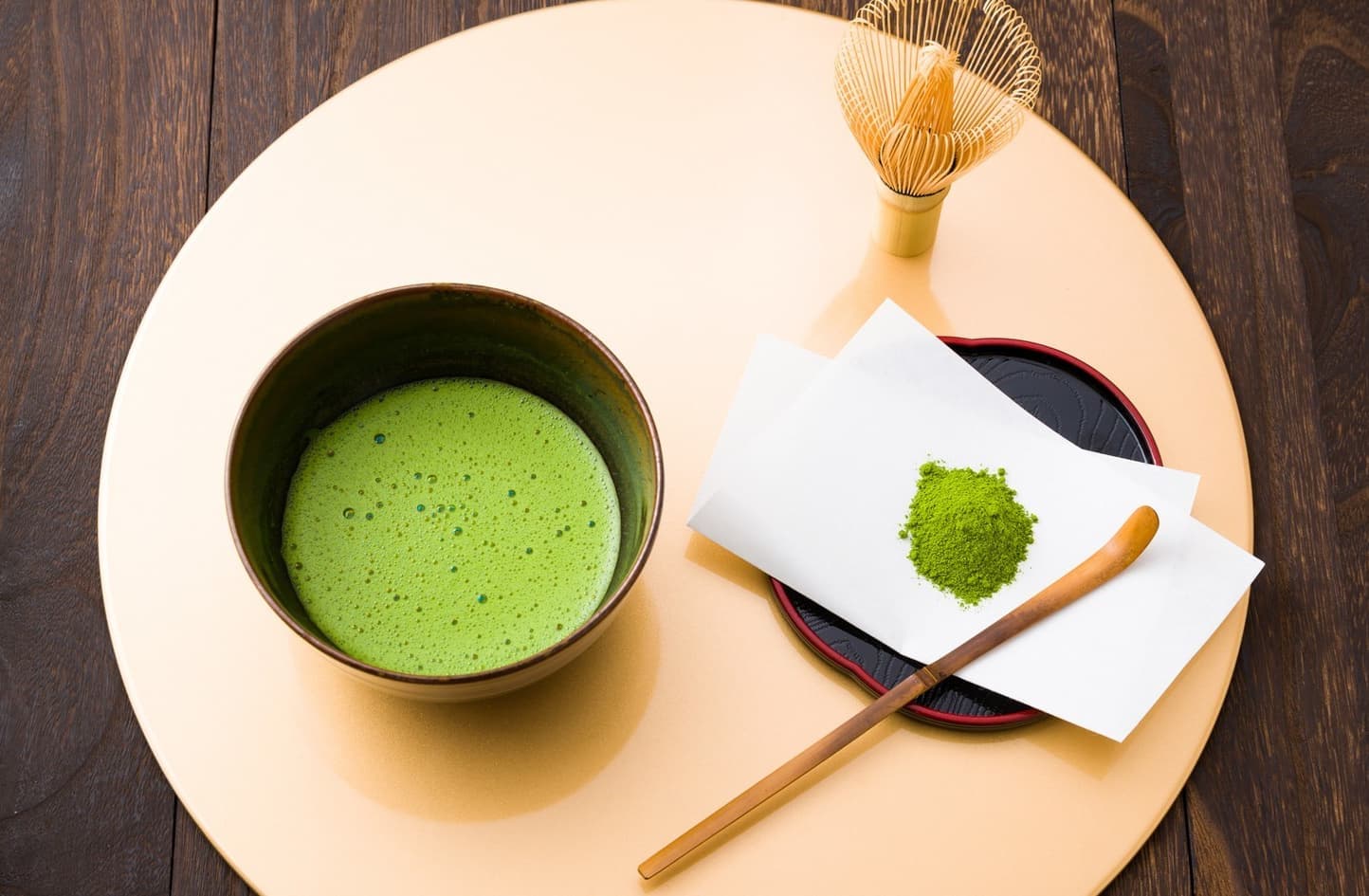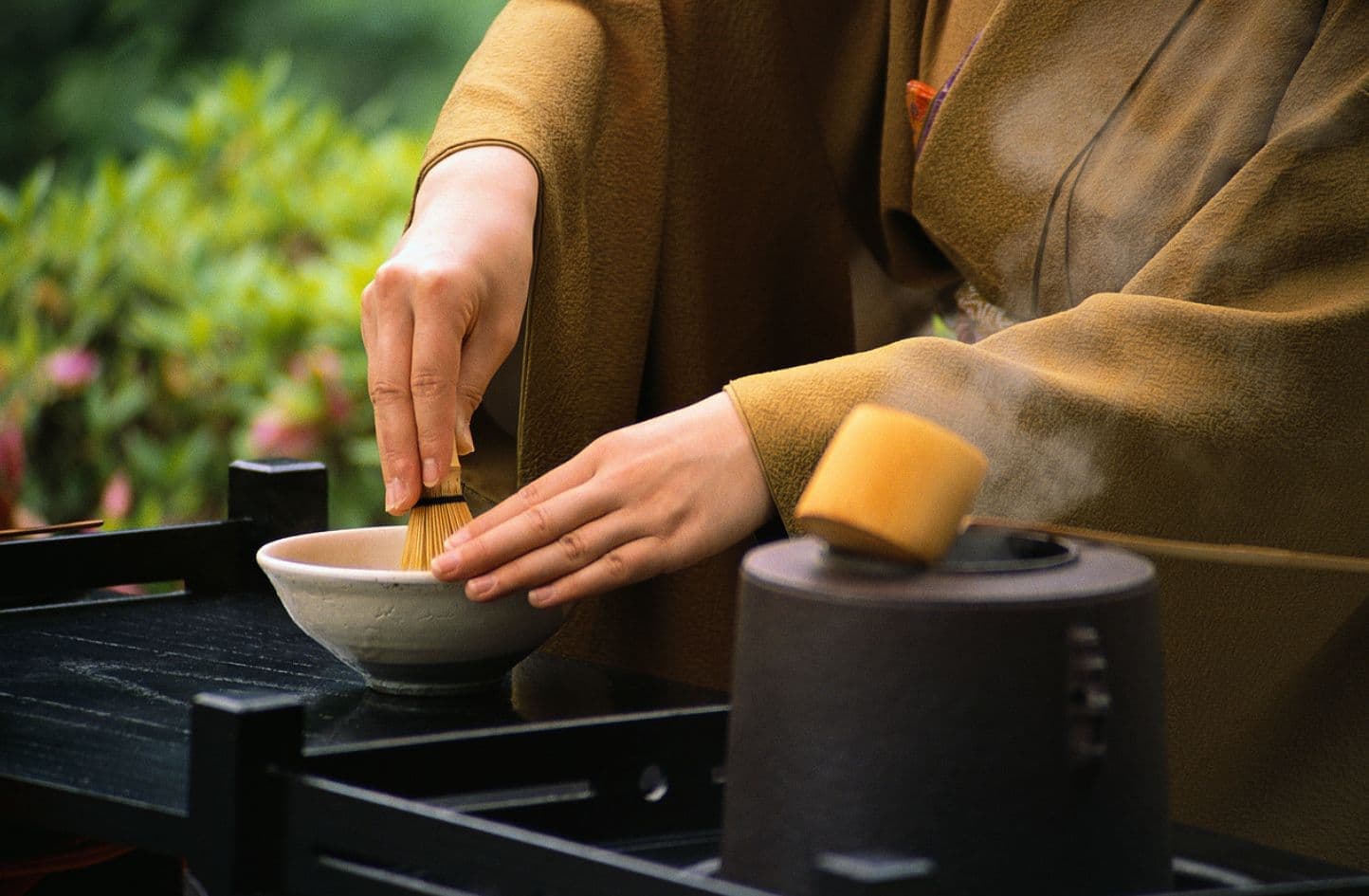 Tea ceremony
Tea has been drunk in Japan for over 1,000 years, but it was only around the 16th century that the practice took on the highly ritualized form by which it is know today. Warlords, wealthy merchants and literati all competed to lay on the most lavish and sophisticated tea ceremonies. While some enthusiasts favored showy and highly refined tea ware and tea rooms, the prevailing sensibility gradually started to favor an understated, plain, even rough aesthetic, by which much of Japanese art is now known.
This unadorned and rustic aesthetic is commonly known as "wabi-sabi" and one of its leading proponents was the tea master Sen no Rikyu (1522-1591), who was the favored tea master of many a powerful man of his day.
GYOKUSEN-EN Garden (Kanazawa city)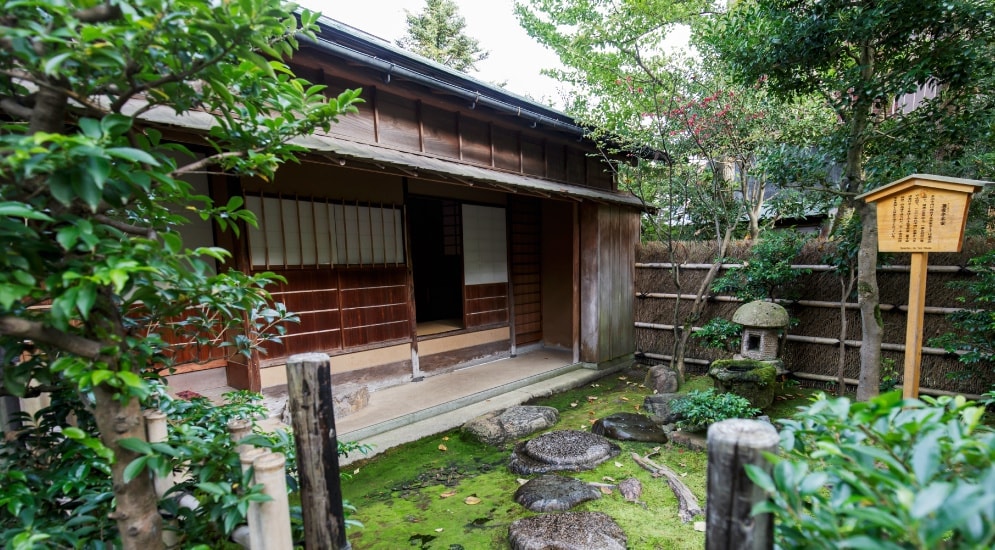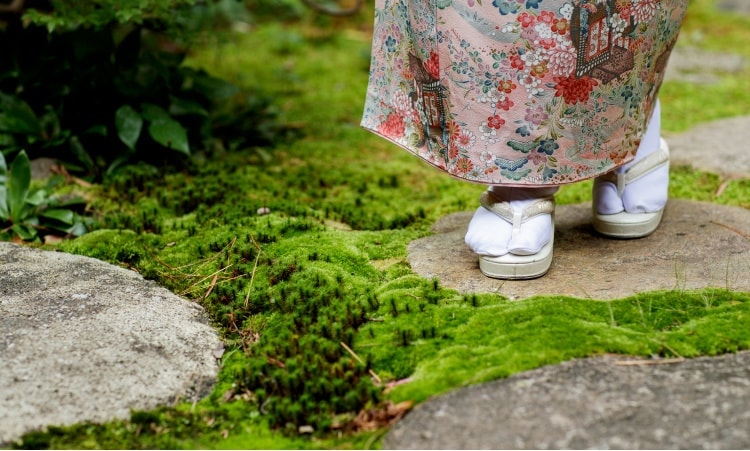 Kanazawa has a very large and very famous garden called Kenrokuen, which is reputed to be one of the three nicest gardens in Japan. Much smaller but very nice on its own terms is Gyokusenen Niwa. Gyokusenen has a fascinating history: it was started in the early Edo period by Naokata Wakita (family name last), who was originally Korean and brought back from Korea as a child after a military expedition. The garden is an extraordinary and beautiful place, and you can enjoy a bowl of green tea served by a woman wearing Kimono.
TAIHO-AN (Uji city, Kyoto Prefecture)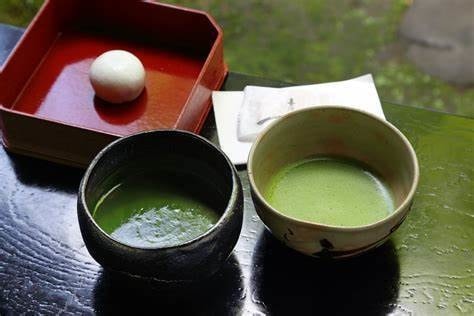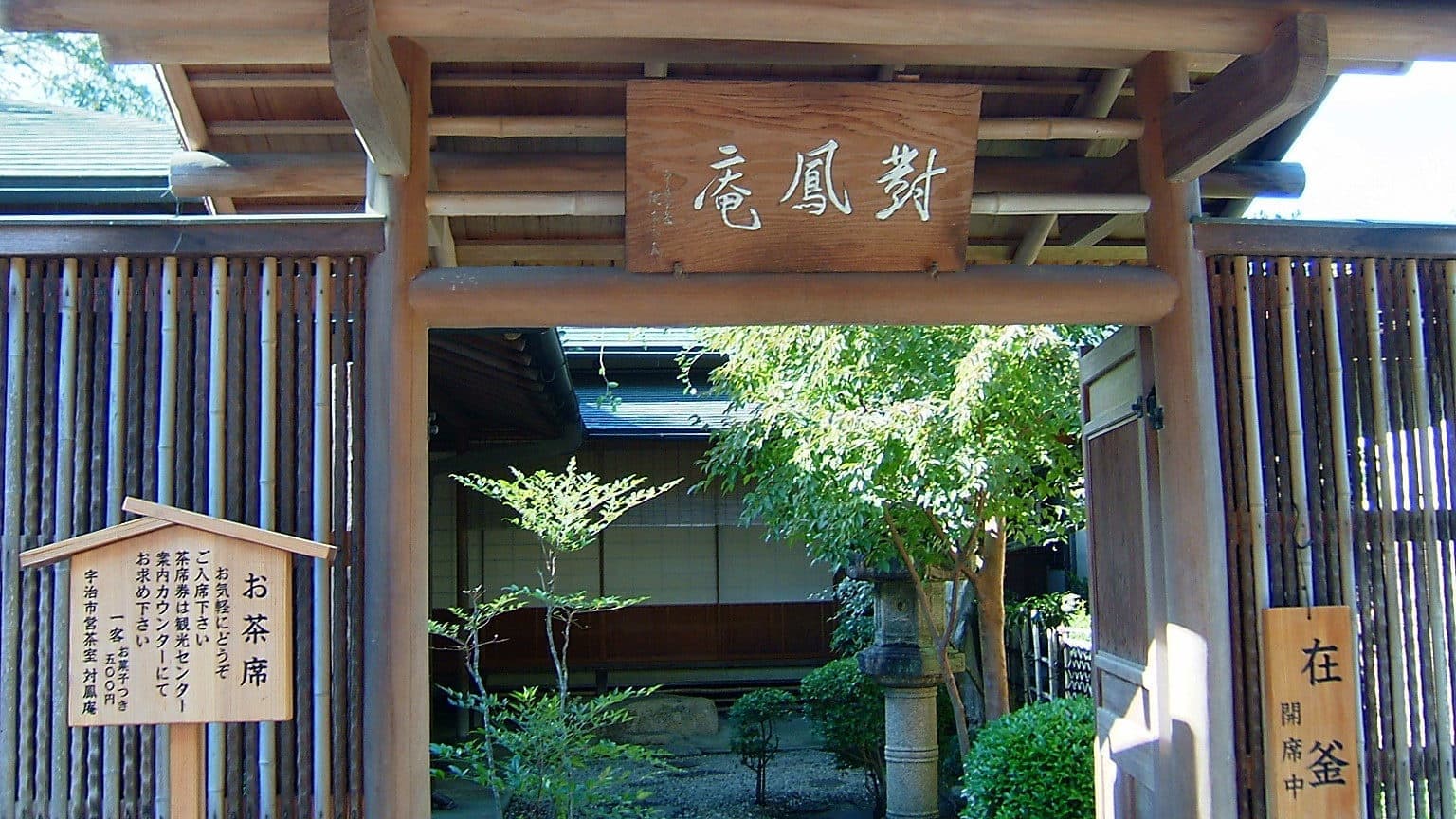 Taiho-an is the small house built for the tea ceremony. You can enjoy the Japanese green tea served in a stylized manner by a kimono-clad woman or momen. There is a Japanese style room with tatami floor and tokonoma alcove, they use antique utensils, and of course nice green tea is carefully prepared for the each guest. These things give the opportunity to experience the traditional Japanese culture to foreign people and to Japanese people as well.
HOKOKUJI Temple (Kamakura city)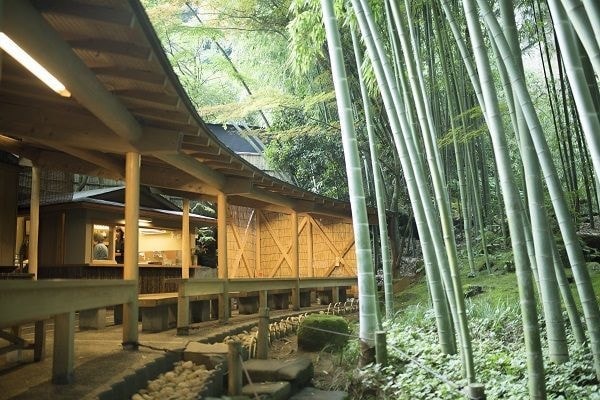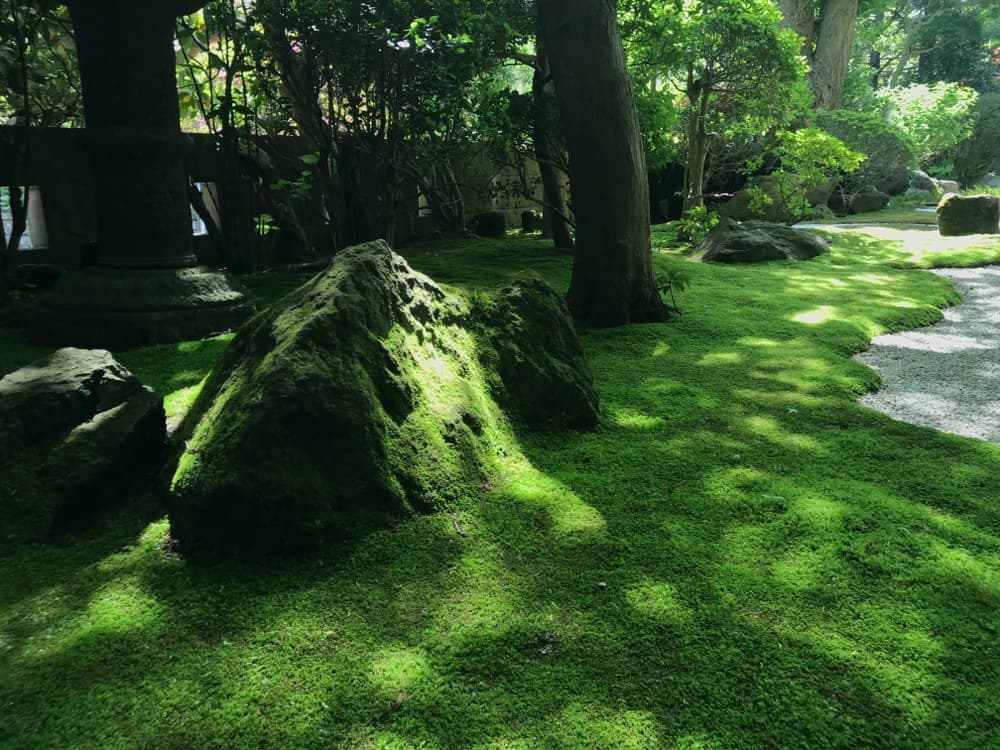 Hokokuji Temple is one of Zen temple which belong to Kenchoji Temple of Rinzai Sect.The temple usually opens to anyone with entrance fee \200, 9:00 am~4:00 pm. Houkokuji is also called "the Bamboo temple", being famous for the bamboo grove in the backyard, you can enjoy looking at the garden with served green powdered tea and sweets for \500.
KODAIJI Temple (Kyoto city)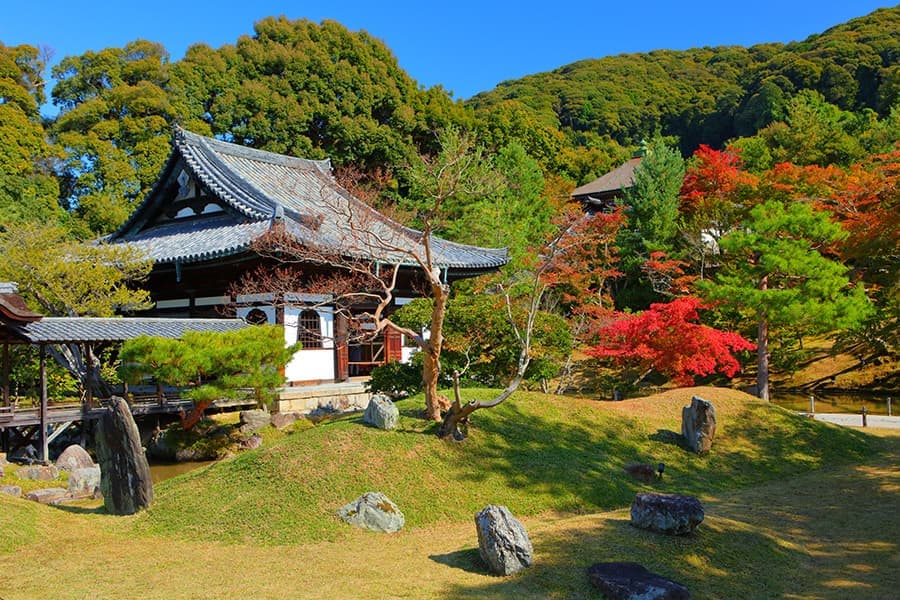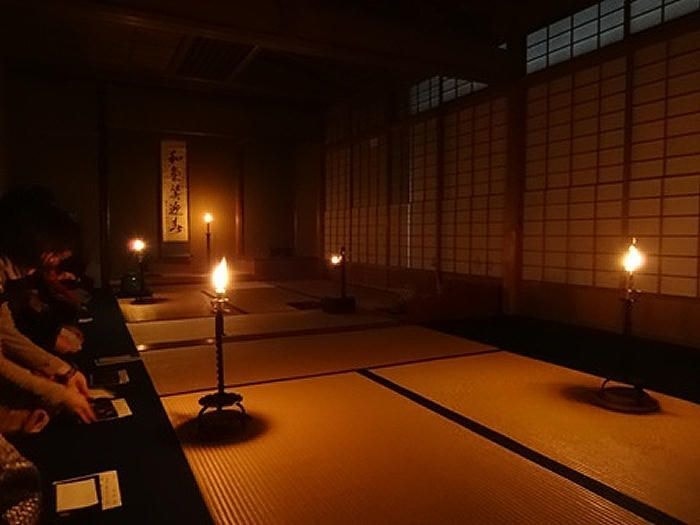 If you visit Kiyomizu-dera temple and then go down Sannen-zaka, Ninen-zaka and Nene-no-michi road to Yasaka-jinja shrine, it may be a good idea to drop by Kodai-ji temple.The main attraction of the Rinzai Buddhist Sect temple would be a small garden with two ponds, and a couple of tea ceremony houses that are National Important Cultural Properties. If you were interested in tea ceremony houses or tea ceremony, this temple might be of a good choice. They also have a simple Karesansui garden in which they display non-traditional arts during limited period in Spring, Summer and Autumn.Visitors can enjoy a fine bowl of green tea overlooking an excellent Japanese garden.